Web Solutions News & Tips
3Wplanet blog for web design, SEO & international marketing tips
---
A plastic monster is destroying our planet
Corporations have created a plastic monster that is destroying the planet. Over 90% of the plastics ever produced have not been recycled, yet corporations have plans to dramatically increase their production of plastic packaging. By 2050, it is predicted that there will be 12 billion tonnes of plastic waste in natural environments.

People living along rivers and coastlines in Southeast Asia and in other communities around the world are among the most impacted by plastic pollution—and they are often the ones blamed for the plastic pollution crisis even though they did not create the problem!

More than 3 million people around the world have joined Greenpeace to urge companies to stop polluting our planet with throwaway plastic. And it's working. Because of mounting pressure from people like you, corporations are finally starting to admit that they are part of the problem, and they are talking about solutions. But we don't need more talking—we need concrete, urgent action to stop plastic pollution at the source!

Tell Nestle, Unilever, Coca-Cola, PepsiCo., Colgate, Danone, Johnson & Johnson, and Mars to be transparent about exactly how much plastic packaging they are producing and make concrete plans to reduce that amount. It is time for these corporations to invest in alternative ways to deliver their products to us and phase out single-use plastic! These companies have created a monster, and we are not willing to allow the plastic monster to grow any more. We need concrete plans for reduction, and we need them now!

Add your name to ask the CEOs of these companies to do their part to end the plastic pollution crisis by making concrete plans to reduce the amount of plastic packaging they are producing!
Source: greenpeace international
Link to this post
---
For a Plastic-Free Future
For a Plastic-Free Future
Greenpeace is calling on people around the world to create a "Million Acts of Blue" — actions to push retailers, corporations and businesses to reduce single-use plastic. It is going to take commitments both large and small to tackle the scale of the current plastic pollution crisis, and we all have a role to play. Every action to reduce single-use plastics sends a message to the industry that it's time to change. We can no longer allow products that are used for a few seconds to pollute our planet for a lifetime.
See if the toolkit is available in your country.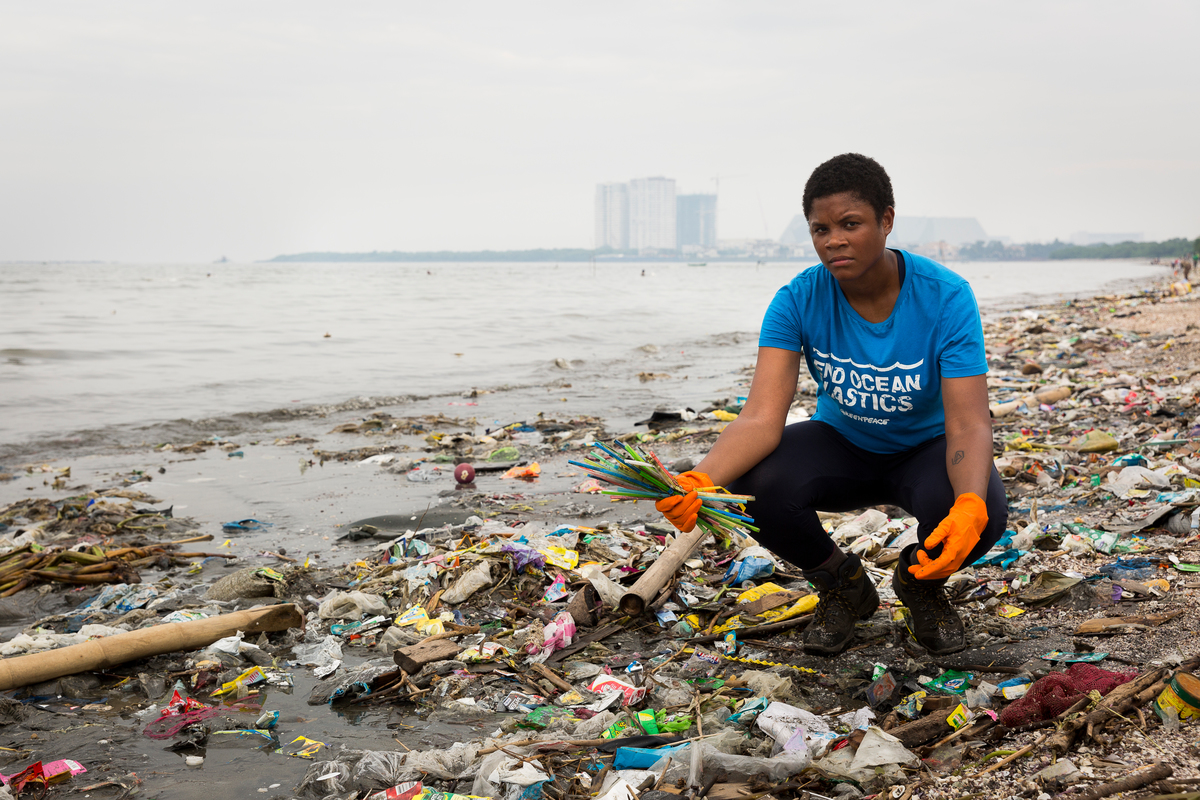 Link to this post
---
Talk from journalist Charles C. Mann
Inspiring talk from Charles C. Mann at TED. By 2050, an estimated 10 billion people will live on earth. How are we going to provide everybody with basic needs while also avoiding the worst impacts of climate change?
Link to this post
---
GREEN WEB
Green website development and technologies
At 3wPlanet we believe that web technology and smart design is a key of moving business forward to a sustainable future. 
In a majority of businesses lots of day to day processes can be exported to the web, meanwhile reducing CO emission and gaining time and productivity. Streamlining your work process on the web might just be what your business need to start reduce its impact on the planet. 

A GREEN website will: (and not limited to...)
Reduce printed material
Reduce company support load
Reduce regular snail mail
Reduce customers travel emission
Reduce employee time
Reduce expenses
Outreach to worldwide customers
Link to this post
---
view archive post